About Zoomby Zangger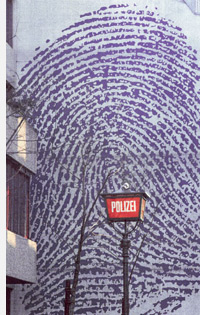 Born in Basel October 27, 1946, the painter Zoomby Zangger spent his childhood in France, where he started his training. Later, after studies at the School of Fine Arts in Basel, Switzerland (1965-66), he made his debut as an independent artist. He then left for a while to live both in Tunis and Amsterdam. This was the first sign of his taste for the many travels he will make, and that will support his developments in the years to come. At the beginning of the 70's, he began his so-called "barbed wire period". Considering the new figurative style that he then drew on his canvases, he was awarded a grant by the Kiefer Hablitzel Foundation in 1974. It enabled him to stay for a year at the Cité Internationale des Arts in Paris in 1977, a position which gave him the opportunity to take part at the famous FIAC (International Fair of Contemporary Art) in Paris the following year.
He then travelled around the world (1978-79), notably in the Borneo forest, where the flora and fauna of the lush vegetation will leave a lasting impression in his mind, as seen in many of his later works. After his return to Switzerland, the Basler Kunstkredit commissioned what happened to become the famous enlarged finger-print to be admired on one of the facades of the Clarastrasse (Basel, 1981). Since then, Zangger shares his time between his exhibitions and his travels, out of which he draws new sources of inspiration - at the foreground, as always, the natural phenomena which became the essential reference of his art in perpetual expansion. In his more recent works, one will recognize the essential duality that was already omnipresent since his" barbed wire " period.
Robert Piencikowski